At Variety, we pride ourselves on having the best range of gift cards and every year we look at different gift cards we could add to our range.
We really appreciate all the suggestions our Agents make. For Christmas 2022, one of the new gift cards we have added are Variety Digital Choice Gift Cards. Variety Digital Choice Gift Cards can be used to purchase eGift Cards for many top stores and websites. You might choose to use the full value to buy one eGift Card or you might use it to buy several different eGift Cards, the choice is yours. Please see pages 11 – 14 in the Brochure for more details and to see the full range of 50+ eGift Cards available.
We decided to send two Agents on a secret mission to try a Variety Digital Choice Gift Card for themselves.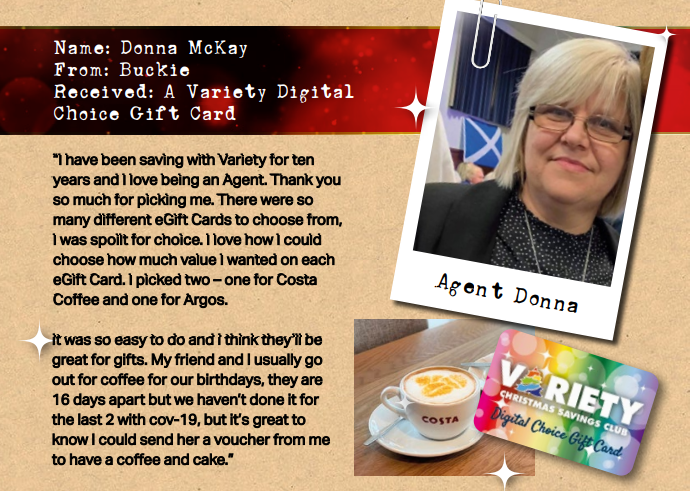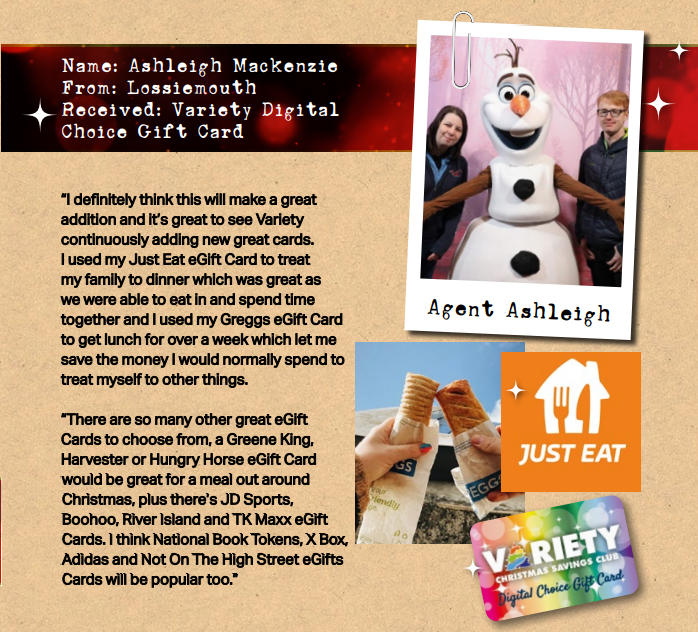 If you are a Variety Agent and wish to be considered for a future Secret Assignment, make sure we have your email address.