Your savings are protected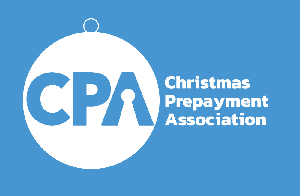 Variety Christmas Savings Club is a family run business, started by Austin and Barbara Polding in 1979 and now run by their son Sean.
We are a member of the Christmas Prepayment Association for your peace of mind and security. It has strict rules we have to follow. All savers money is held in a secure trust account with Barclays bank that we don't have access to until it is time to send your gift cards and vouchers. Click here to view our Declaration of Trust >
Please watch this short video about the Christmas Prepayment Association and Variety >
In the beginning…
Before Variety, Austin and Barbara owned a furniture store called Home Plan in the small market town of Newton-Le-Willows. As well as traditional furniture and carpets, the store also used to sell homewares and soft furnishings.
Austin and Barbara arranged 'house-parties' in the local community to show the goods they had available and would arrange for the more expensive items to be repaid with small weekly payments that their customers could more easily afford.
The idea of a Christmas savings scheme soon developed as customers started saving with them for items they would need just at Christmas, like food and drink hampers, children's toys and bikes, and Christmas lights and decorations. Variety Christmas Savings was born!
From these humble beginnings in 1979, initially helping local people, we have gone on to help over a million people all across the UK to save for Christmas.
Now…
More than 40 years since Variety started, times might have changed but the need to save for the most expensive time of year hasn't. Our range of gift cards and vouchers is the biggest and best.  We offer gift cards from Mastercard, Marks & Spencer, Boots, Asda, Tesco, Amazon.co.uk Gift Cards… the list goes on and on.
Austin and Barbara might have been retired for many years but still take pride in knowing that families all over the country enjoy magical Christmases by saving with Variety Christmas Savings Club. If you live locally and decide to pop in to make your payments personally, you might even meet them on one of their weekly visits.