Welcome to the best Christmas Savings Club… more choice & more commission
















Join Variety for Christmas 2022 and give your family the perfect Christmas. You'll be able to choose from a huge range of gift cards and vouchers, including Smyths Toys, Asda, Amazon.co.uk Gift Cards, Mastercard, Love2shop, One4all and JD Sports.
We offer the biggest and best range of gift cards and vouchers, as well as high commission for Agents. We have added 5 NEW gift cards for Christmas 2022, so please request a free Agents Pack to find out more.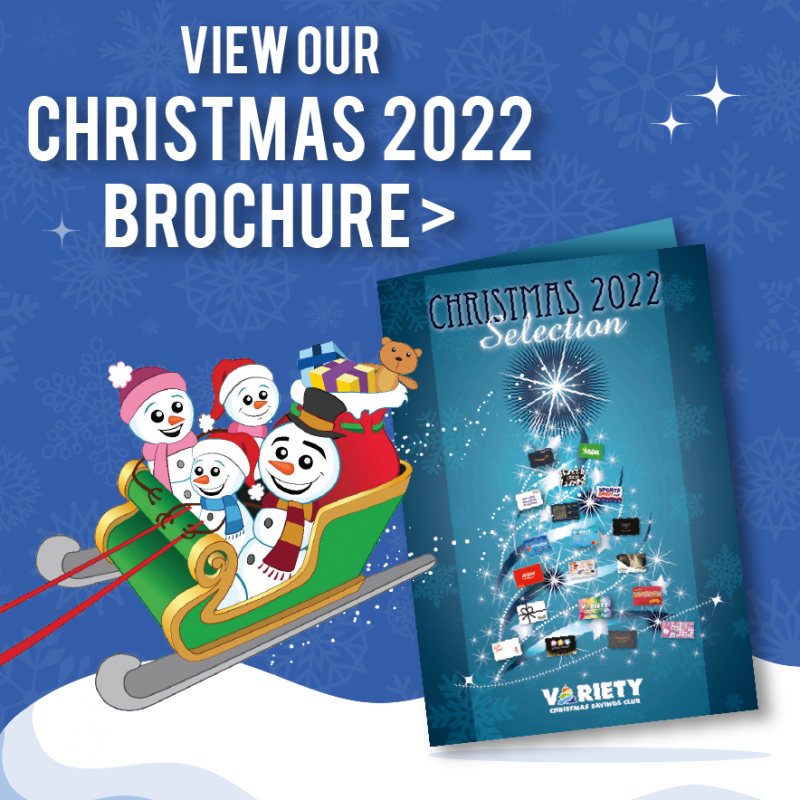 Become an Agent
When you become a Variety Agent you get to help people save towards their dream Christmas and you could earn up to 50% more commission than with other Christmas Savings companies. (We are also the only Christmas Club to offer Smyths Toys Superstores, Morrisons and One4all gift cards)
We offer an unbeatable range of gift vouchers and cards. We offer gift cards for the big four supermarkets plus Mastercard, Marks & Spencer, Amazon.co.uk Gift Cards, One4all (can be spent in Primark, Argos, New Look, John Lewis and many more retailers instore and online), Love2shop, Sports Direct to name just a few…
Your customers get to choose exactly which gift vouchers and cards they want, you collect their regular payments and send them on to us. Once they've fully paid by the 1st November, we'll send out their gift vouchers and cards. It really is simple. (For those wanting their gift cards early, we can start sending them from mid-October).
Being a Variety agent is so rewarding. You're helping family, friends and work colleagues budget for Christmas so they don't have to worry about how they're going to afford the most expensive time of year. Plus you'll earn commission.