The EML website is based in America and so all correspondence comes from the USA.
In order to successfully process all online transactions customers need to enable 3DS on their getmybalance portal.
This is an option available when customers 'View' their card details.
They need to click 'Update 3DS Enrollment'…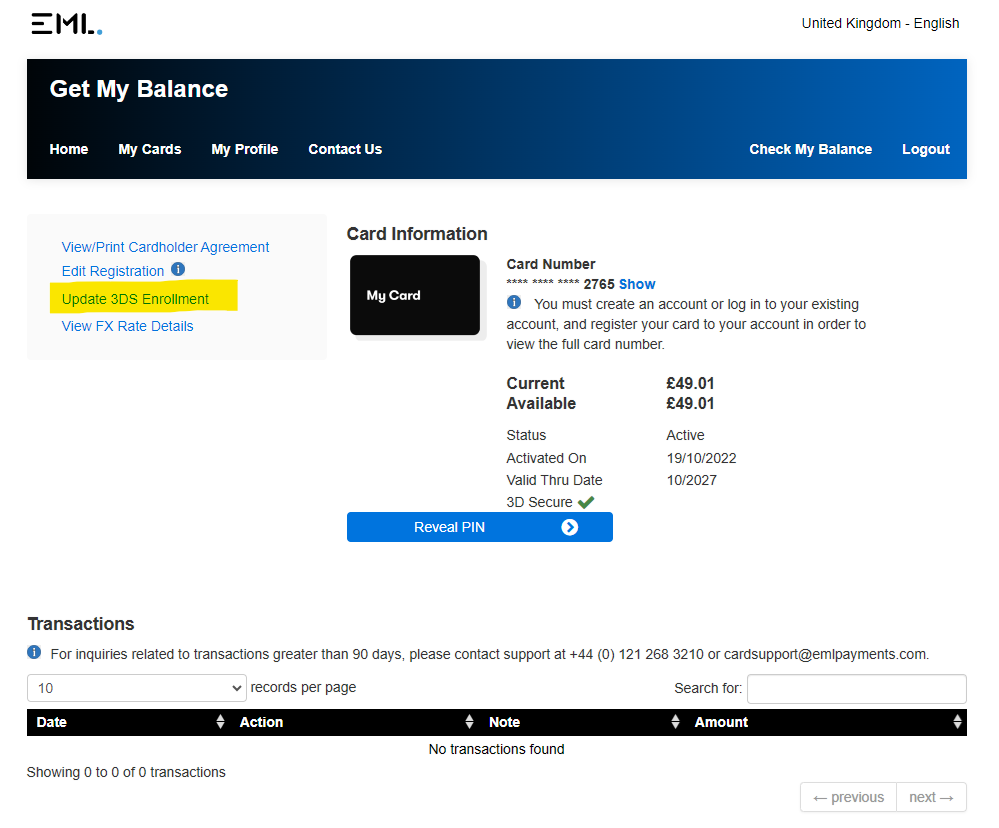 When they've done that, it will open a screen to input their mobile number.
On this section they need to put their mobile number in with the 'international code' proceeding it.
The international dialling code for the UK is 0044. Then they need to miss the first '0' from their mobile number.
So, for example, they need to input 00447123456789.
That will then able them to receive the 3D secure code for verifying online transactions.
Click save and then that should be enabled.