It would appear that PIN numbers are now viewable on the new EML MASTERCARD website .
Customers needs to login/register their account first on www.getmybalance.com.
IF THEY ARE USING A MOBILE PHONE TO GO ON THIS WEBSITE, THEY WILL NEED TO ENABLE THE 'DESKTOP VIEW' VERSION OF THE BROWSER FOR IT TO WORK CORRECTLY.
Once logged in they can click the blue button for '+Add a Card'…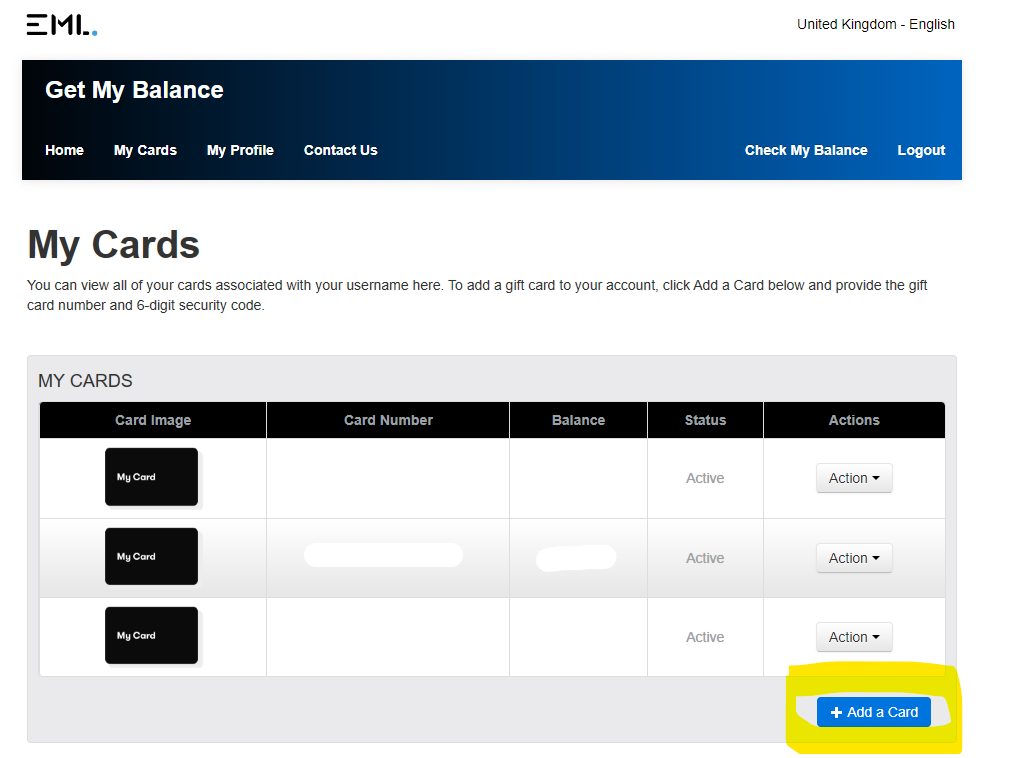 When they've added a card, they'll need to register it by clicking the drop-down 'Action' menu and then click 'View'…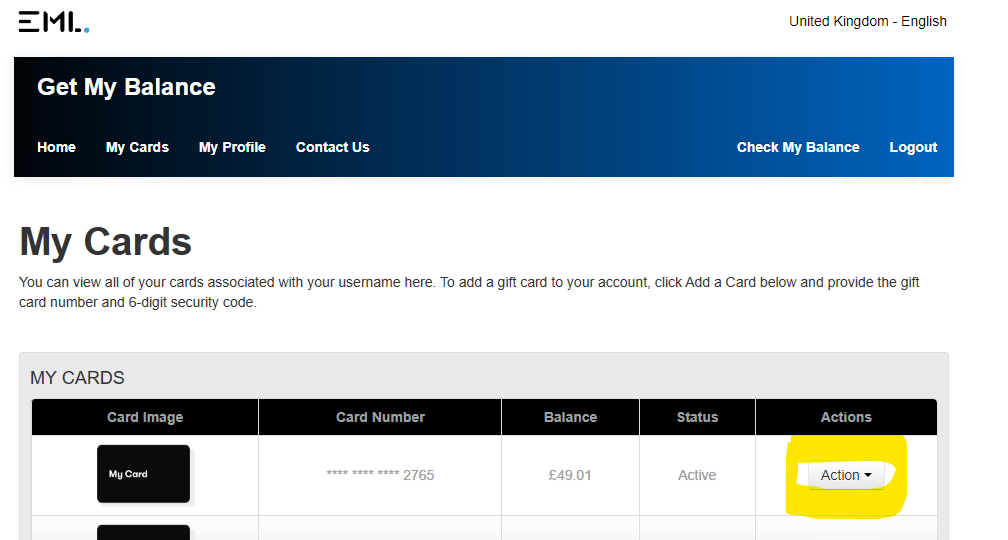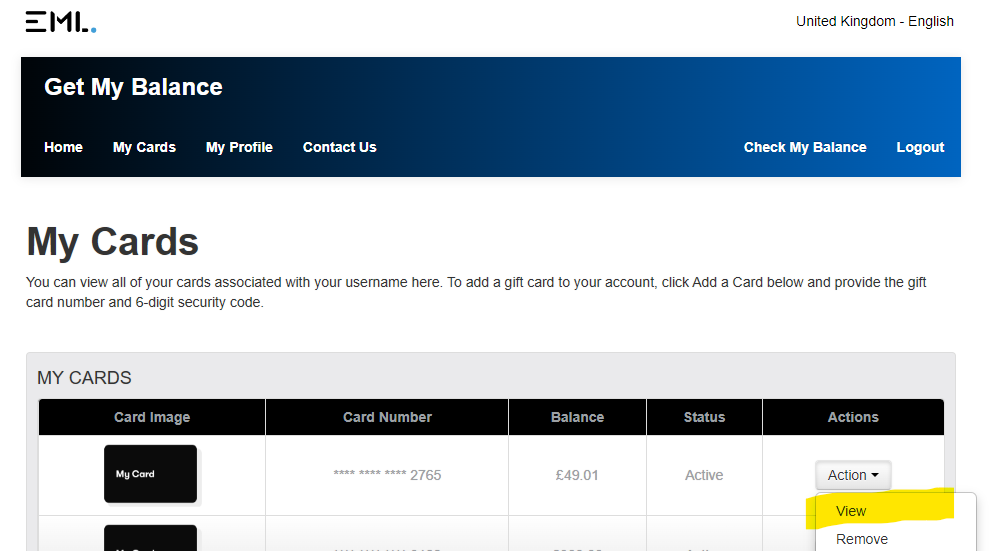 That will show the card details. But they will need to also REGISTER THE CARD, and also ENABLE 3DS VERIFICATION, which are menu options on the left…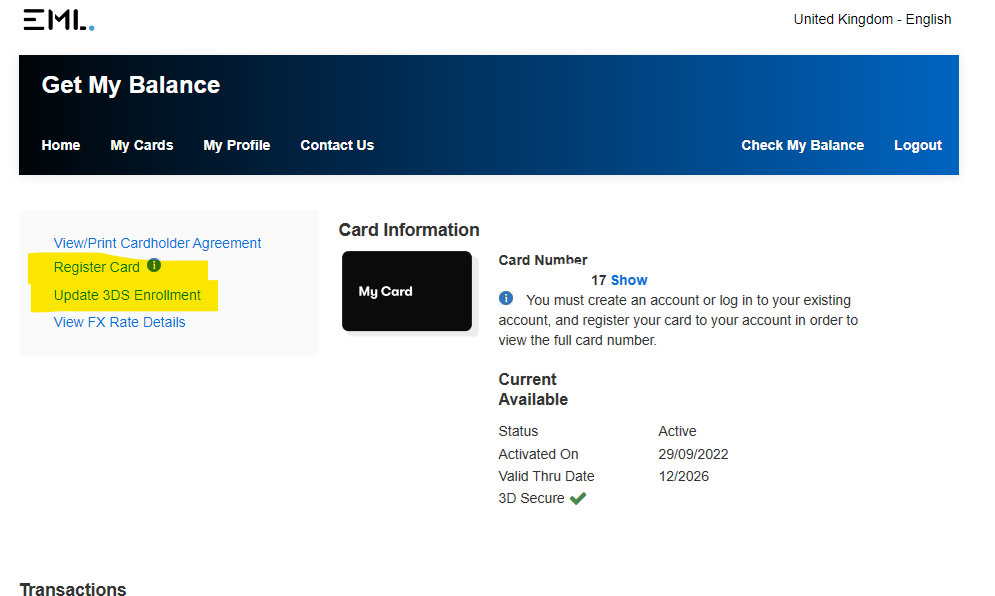 Once they've done that the REVEAL PIN button will show…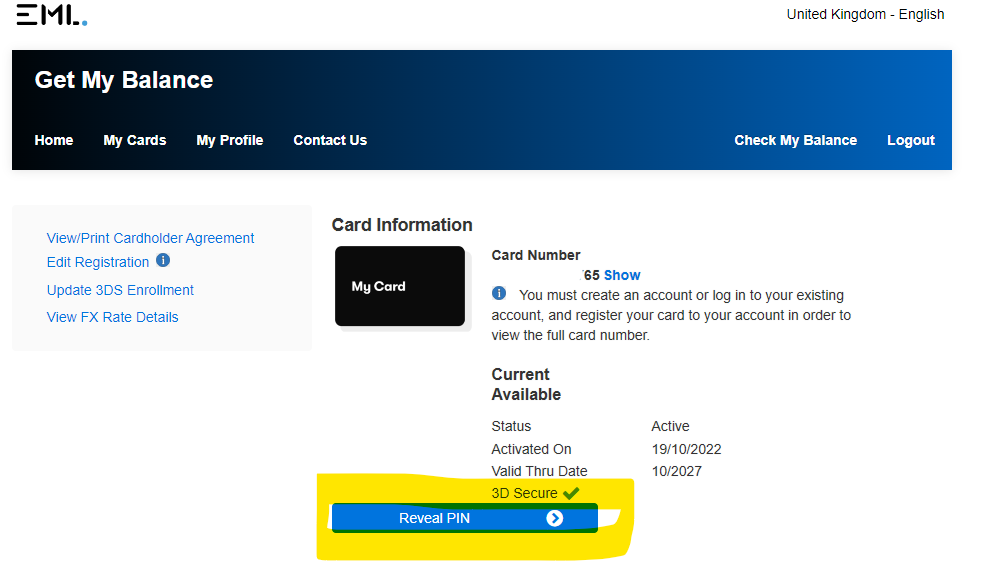 For now, it would appear that the PIN number can only be viewed on this website… it can't be text (like on the old EML Connect site).