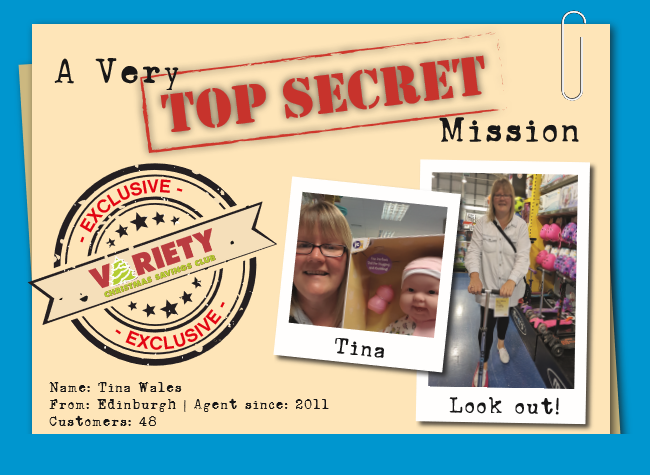 When we first emailed Tina to set her secret mission we didn't reveal the name of the new retailer as we wanted to keep everything under wraps. She accepted the mission and didn't find out who it was until the £50 Smyths Toys Superstores gift card landed on her doormat. Just a few hours later, she was surveying her local store and deciding what to buy from the hundreds of toys and games on display. She was accompanied on her mission by her niece and the two of them had a great time – as you can see from their photos! Tina told us: "It was amazing. I'm so glad that Smyths have joined and my customers will be too. I managed to pick up some great presents that I'm going to put away for Christmas. Thanks so much for picking me."
If you'd like to save for Smyths Gift Cards for Christmas 2019, why not sign up to become an Agent or an Individual Saver? Variety is the only Christmas Savings Club offering Smyths Toys Gift Cards for Christmas 2019. They join Asda, Amazon, Intu Trafford Centre and New Look as Variety exclusives.
Since we announced that Smyths Toys Gift Cards have joined our range we have been inundated with messages (and orders) from happy Agents and Customers.
With Variety, you get to set your own savings goal and choose which gift cards you'd like to save towards. If you wanted to save for £450 worth of Smyths Toys Superstores and made your first payment on the 1st February, your monthly payments would be £45 a month (for 10 months.)