Are you wondering what to order? There might be 20 weeks of saving to go before the 1st November but the sooner you start saving the better as your payments will be smaller.
When you save with Variety you get to choose from the BIGGEST and BEST gift card and voucher range. You have the freedom to choose how much you want of each gift card and voucher… without any restrictions.
If you're looking for inspiration, you might be interested to know what the most popular gift vouchers and cards
1. Love2shop gift vouchers and cards
It's no surprise that Love2shop has topped our charts as Love2shop is the largest multi-retailer gift voucher in the UK. Love2shop vouchers and cards have slightly different redeemer lists but they can both be spent at Argos, Debenhams, Wilko, TJ Hughes, Boots and Peacocks, amongst others.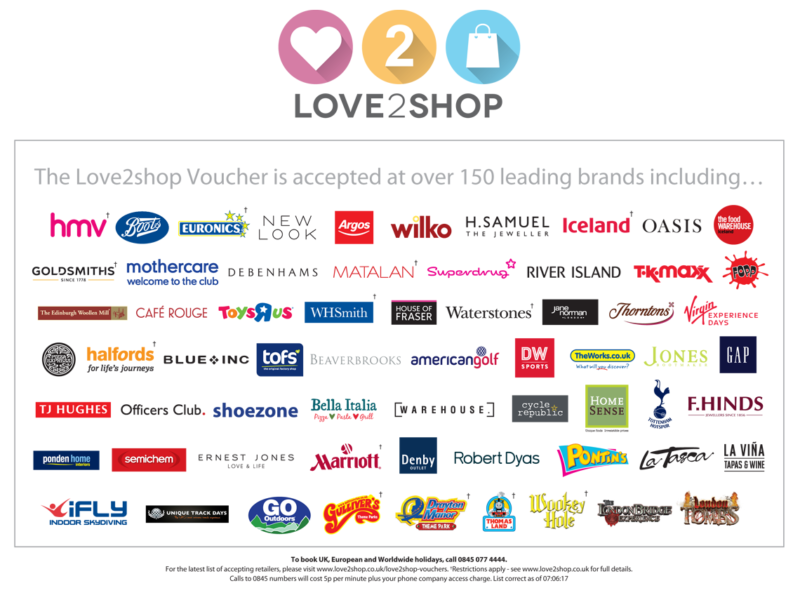 2. Asda gift cards
We are very proud that we offer gift cards for the four major supermarkets. Asda is our most popular and it's number 2 in our list.
When you save towards an Asda gift card you get great value for money because you get back exactly what you've saved. You can then buy what you want from Asda and George. You could get your full Christmas food and drinks order with your gift card, much better than buying an overpriced hamper from another Christmas Savings company.
3. Amazon gift cards
Everyone loves Amazon! There's nothing you can't buy from the online retailer, so you'll be spoilt for choice. Amazon gift cards make great presents in their own right, especially for difficult to buy for members of the family.
4. Primark gift cards
Most people would love to shop 'till they drop in Primark. Whether you want to buy Christmas Eve pyjamas and slippers for your whole family or new outfits for Christmas day, Primark will have just what you're looking for at a great price. Primark gift cards make great gifts too.
5. JD Sports gift cards
Completing our top 5 charts are JD Sports gift cards. Great for fashion conscious teens who want the latest tracksuits and trainers, but equally as popular with kids and adults.
Ready to order?
You can choose to save towards any of the gift cards or vouchers in our huge range. How much you want of each is set by you, because we believe in giving you the freedom to choose what you want, unlike other Christmas Savings companies who don't allow you to do this.
Happy saving and shopping!