There are two leading Christmas Savings Clubs in the UK, Variety and Park Christmas Savings.
Head to head
At Variety, we pride ourselves on offering the biggest and best range of Gift Cards and Vouchers, including exclusives Smyths Toys, Asda and Amazon.
We strongly believe that Variety is the most rewarding Christmas Savings Club and to put ourselves to the test we decided to look closely at what the other leading Christmas Savings Club offers their Agents and customers, so we could compare. Here is what we found…
Round 1  – Their commission falls up short
On average, our Agents earn 50% more commission than if they saved with the other Christmas Savings Club (1) … but some of our Agents earn up to three times as much as they would with our competitor (2).
We give commission on EVERY gift card in our range – They don't.
We give you commission on your WHOLE order – They have a minimum threshold of £700 on each gift card type so you could potentially order thousands of pounds worth of gift cards and not receive a penny in commission. (3)
We don't have any gift cards with commission as low as 1% – They have over 10 gift cards at 1% or 0%.
Round 2 – Christmas food costs less with Variety
We are passionate about giving you the best value for money, so we don't sell food hampers. The other Christmas Savings Club do and when we looked closely at how much it would cost to buy each item individually we found that you could be paying as much as double, by opting for a food hamper. You could also be left with items that you don't like in your cupboards or freezer.
We are the only Christmas Club to offer gift cards for all four major supermarkets – Asda, Morrisons, Sainsbury's and Tesco. You can choose exactly how much you want to order – The other Christmas Club doesn't offer Asda gift cards and forces you to buy bundles if you want to buy Tesco or Morrisons gift cards or vouchers. They do offer Sainsbury's gift cards, but don't give any commission on Sainsbury's orders.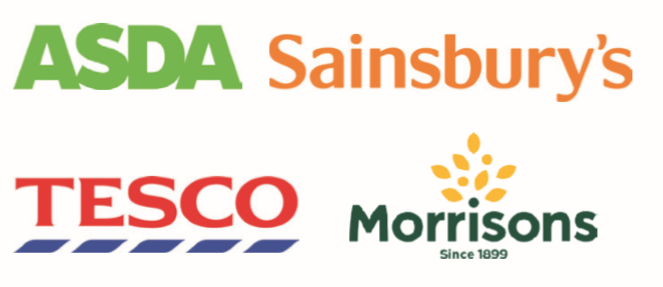 Round 3 – We give you much more freedom
We only offer two Combi offers in our range and this is by popular request. Our Combi offers are for intu and Amazon, with a 50/50 split – The other Christmas Club has four combi offers and they're very excessive. For instance, if you wanted to order a £100 Tesco gift card, they make you order £400 Love2shop vouchers too. If you wanted a £50 Primark gift card, you're forced to order a £100 Love2shop card. This can stop you from ordering what you really want as you're having to commit to large quantities of Love2shop (£500 worth in this example).
It's a KNOCKOUT
We've looked closely at both Christmas Savings Clubs and in our eyes there's a clear winner… Variety. You don't need to take our word for it though, here are some Agents who have made the switch…
"I had been a customer of someone else with the other Christmas Club but when I changed employment I decided to start up myself for myself, my mum and my sister initially. I am so glad I found out about Variety and chose to be an Agent with them instead." Sonya Gregg from Aberdeenshire, Variety Agent for over 15 years.
"I have been a Variety Agent for 2 years now, I love it. I used to be an Agent elsewhere, but I much prefer Variety. My friend recommended me." Lynne Allardyce, North Lanarkshire, Variety Agent for 2 years.
If you are interested in finding out more about Variety and would like a Quick Start Agent Pack, please fill in your details below:
(1) We randomly selected 10 real order combinations and found all had higher commission with Variety than they would have with the other major Christmas Savings Club.
(2) Based on orders of Sports Direct/Superdry/ Debenhams/Entertainer Gift Cards
(3) Statement is based on ordering less than £700 worth of several gift cards as the other major Christmas Savings Club don't pay commission on orders of less than £700 (per gift card type).