We are delighted to introduce the One4all gift card to our range for Christmas 2020. The One4all gift card can be used in-store as well as at selected retailers online, so are an ideal choice if you like shopping online.
With One4all gift cards you can stock up in Primark, Argos, New Look, John Lewis, M&S, H&M, Debenhams, B&Q, Boots, Topshop and many more top retailers.
One4all gift cards are available in £50 denominations.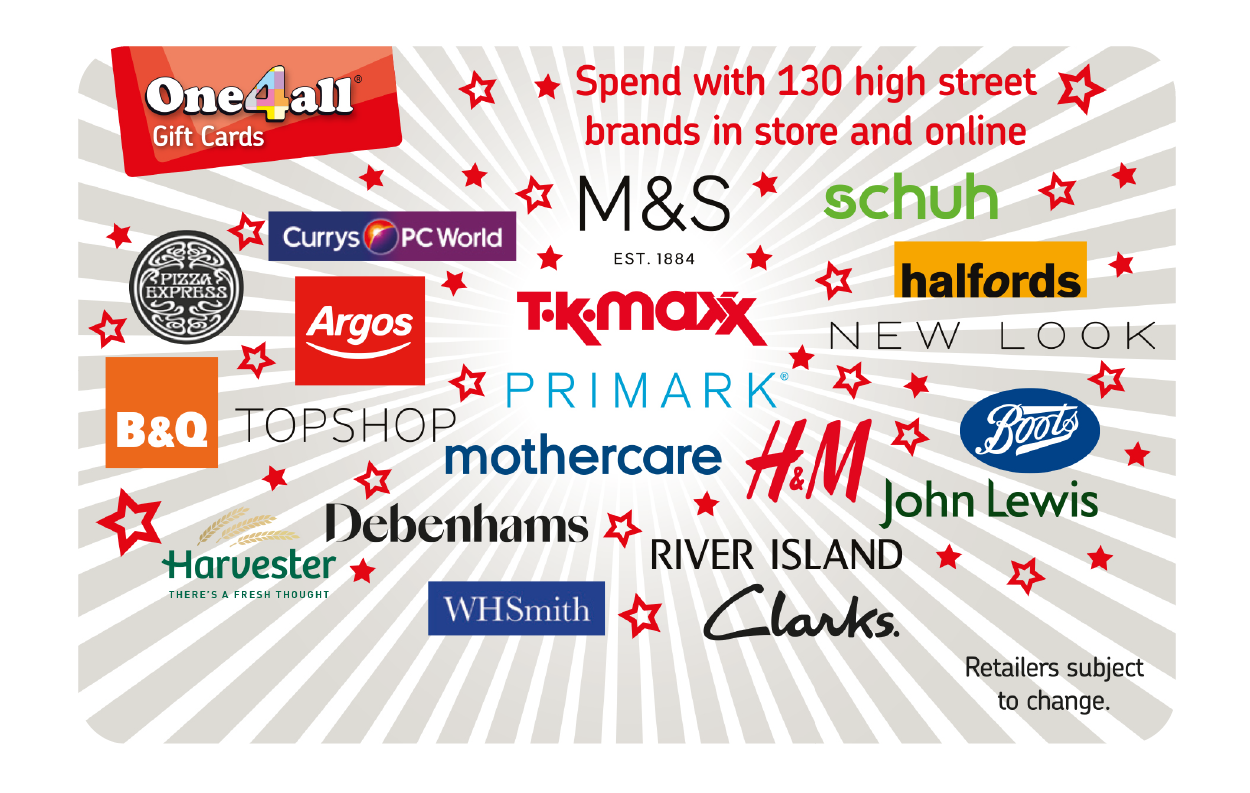 Where Can I Spend One4all gift card?
You can spend One4all gift cards with 130 different brands, making them a popular choice.  Click here to see a full retailer list >>
I want to buy something that is worth more than the value of my One4all gift card?
If you are shopping in-store, you just need to tell the cashier you want to use up the remaining balance on your One4all gift card and pay the rest by another means (e.g. cash, debit card, credit card.)
If you are shopping online, this is not possible at present. This is because most websites don't allow you to use multiple payment methods in one transaction.
How do I spend my One4all gift card online?
The first thing to do is to check that the retailer you have chosen accepts the One4all gift card online as some retailers will only accept One4all gift cards in-store.  Please refer to the full retailer list here >>
One4all's online retailers include: Argos, B&Q, Debenhams, H&M, M&S, John Lewis, New Look and Peacocks.
How long are One4all gift cards valid for?
One4all Gift Cards have a long validity date. They can be spent free of charges for 18 months. After this time, you will need to contact One4all and ask them to reissue your gift card (free of charge). Otherwise, they will start collecting a monthly charge of 90p from any funds remaining on the card.